Recently I have re-immersed myself into the wonderful world of Citrix, they have come on quite a bit since I last used it in anger so I have been reading up on all the components and re-learning all that I have forgotten over the past few years.
As such, I decided to start a blog on little bits of information which I can refer back to in times of need and hopefully it will help keep this info in my ageing brain!
So as such the first nugget I want to record for prosperity is how to find the Windows Build Number, you know that 4 digit number Microsoft like to add to their releases these days.
It's actually quite simple really, open settings, go to About Your PC and under Windows specifications at the bottom is all you need to know about the build of Windows you are running.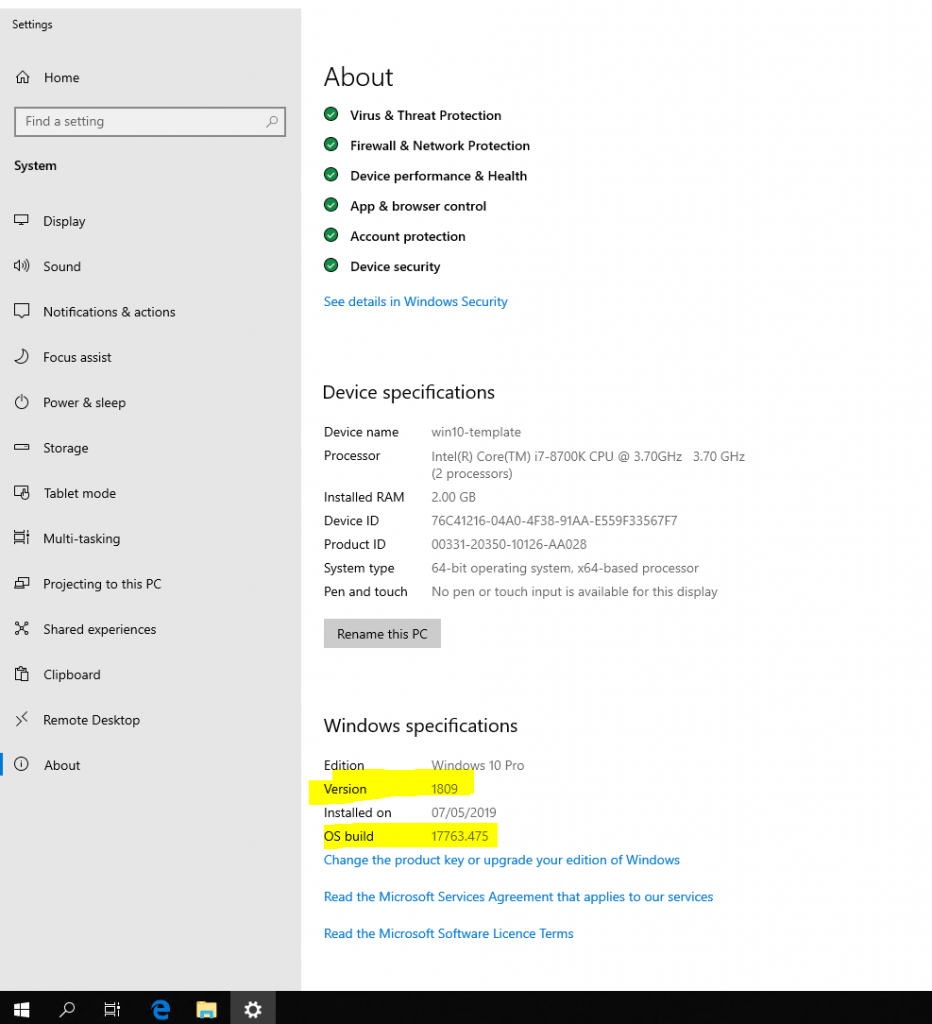 You can also use the winver utility but I have found that doesn't always provide the information you are looking for as you can see in the screenshot below.